FIND GOOD QUALITY BUT LOW COST OPHTHALMOLOGISTS HERE!

Former ophthalmologists at the Valdese Hospital of Turin
RESERVATIONS AND INFORMATION: TEL. 011.663.3692
All ophthalmology services are available at MOD in c. Massimo D' Azeglio 43 – Turin
(only 1500 metres from the Valdese Hospital in Via Silvio Pellico 28)


Turin's first true low-cost eye centre.

Do you have vision problems? Cataracts? Glaucoma? Myopia or refractive defects?
With us you can find the best care and the most advanced technologies
for diagnosis for all your vision problems, always at very affordable prices
CATARACTS, MYOPIA CORRECTION, ASTIGMATISM, HYPEROPIA, PRESBYOPIA
(with excimer laser, phakic and, pseudo-phakic lenses, multifocal toric lenses),
GLAUCOMA, INTRAVITREAL INJECTIONS FOR OCULOPLASTIC MACULOPATHY
(blepharochalasis, chalazion, ectropion, entropion, eyelid growths and cysts, pterygium, ptosis),
CORNEAL PATHOLOGIES
(cross-linking, introduction of intrastromal rings),
PATHOLOGIES OF THE EYE SOCKETS AND TEAR DUCTS, PATHOLOGIES OF THE RETINA
(detached retina, macular pucker, macular hole, iol dislocation, nuclear masses),
STRABISMUS, ARGON AND YAG LASER TREATMENTS
(Retinal pathologies, glaucoma and secondary cataract)
Our structure
The Medical Centre M.O.D. Srl, founded in Turin in 1993, is a Poly-specialist Centre and Day Surgery of type C, ie without overnight stay facilities, with multiple medical and surgical activities. The Centre has a total area of 1,200 square meters on two floors.
The Clinic consists of 6 surgeries, fully equipped for outpatient visits in different specialties, and a diagnostic imaging department with equipment of the latest technological generation.
The Surgical Area includes an operating theatre for Day Surgery interventions, 1 operating room for outpatient surgery interventions, 1 Excimer Laser room, and 1 Argon Laser and YAG Laser room. For patients in the Day Surgery 4 bedrooms with 5 beds are available.
Private bathrooms, TV, radio, telephone, air conditioning. The Centre is affiliated with the major social security funds and insurance Companies.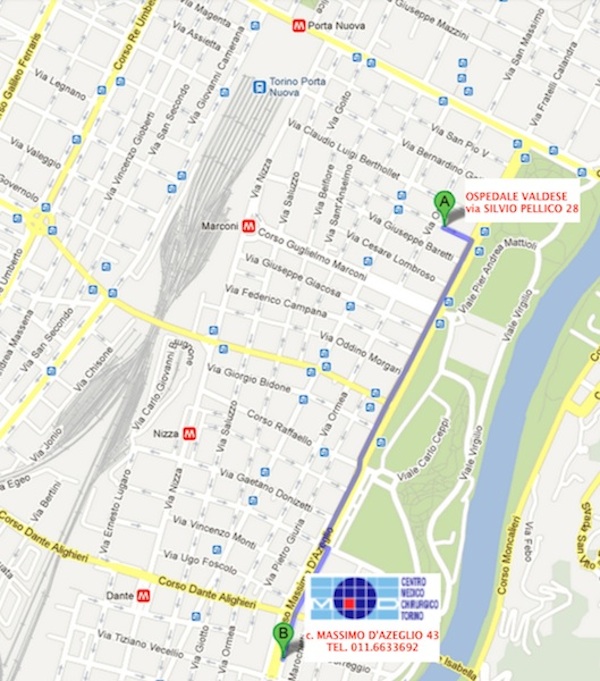 Your LOW COST ophthalmologist for any eye problem: only at MOD: 011.663.3692